Margaret Thatcher AKA the Iron Lady was one of the most influential people of the 20th century.
Shooting began on January 31st 2011 of the upcoming film with Meryl Streep cast in the leading role.
Streep had this to say:
The prospect of exploring the swathe cut through history by this remarkable woman is a daunting and exciting challenge. I am trying to approach the role with as much zeal, fervour and attention to detail as the real Lady Thatcher possesses – I can only hope my stamina will begin to approach her own!
The rest of the cast is made up of an assembly of very well known names from the UK including Olivia Colman, Nicholas Farrell, Susan Brown, Roger Allam, Anthony Head, Julian Wadham, Pip Torrens, Nick Dunning, Richard E Grant, David Westhead, Angus Wright and John Sessions.
Here's the first available image: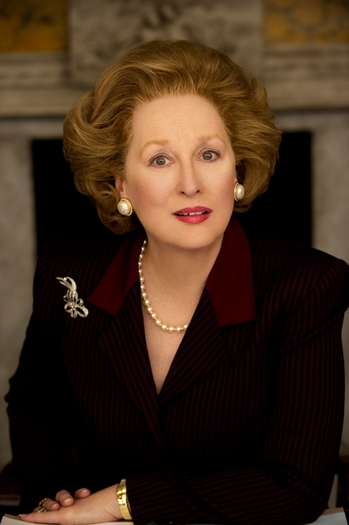 Related Posts: