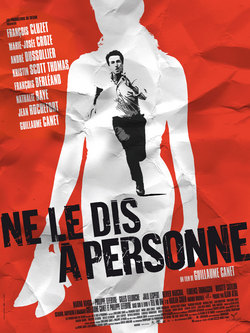 Alfred Hitchcock was the master of suspense. Unfortunately since his passing so few films come even close to providing the level of tension and intrigue that was his calling card.
Ne Le Dis A Personne (Tell No One) is probably the closest thing to a true thriller you are likely to see this year.
Alexandre Beck (François Cluzet) is happily married to his childhood sweetheart Margot (Marie-Josée Croze). Their idyllic marriage comes to a ghastly end when she is murdered and he is the prime suspect.
Eight years later Alexandre is still mourning the loss of his beloved Margot when the discovery of two bodies near the scene of the crime lead to the police re-opening the case. The plot thickens when Alexandre starts receiving mysterious emails from his supposedly long dead wife.
Is it a hoax? Is she alive?
Without giving away any of the plot it's safe to say that the director keeps you on the edge of your seat for the entire film. It's one of those refreshingly complex films that keeps you guessing right until the final credits.
If there is one French film that you are going to see in 2008 then let it be Tell No One. It is truly a masterpiece.
Related Posts: